It's been a while. Summer is going great, and fast. This is what's buzzin' around my place...
Cierra continues providing pasture entertainment, fueled by her free spirit...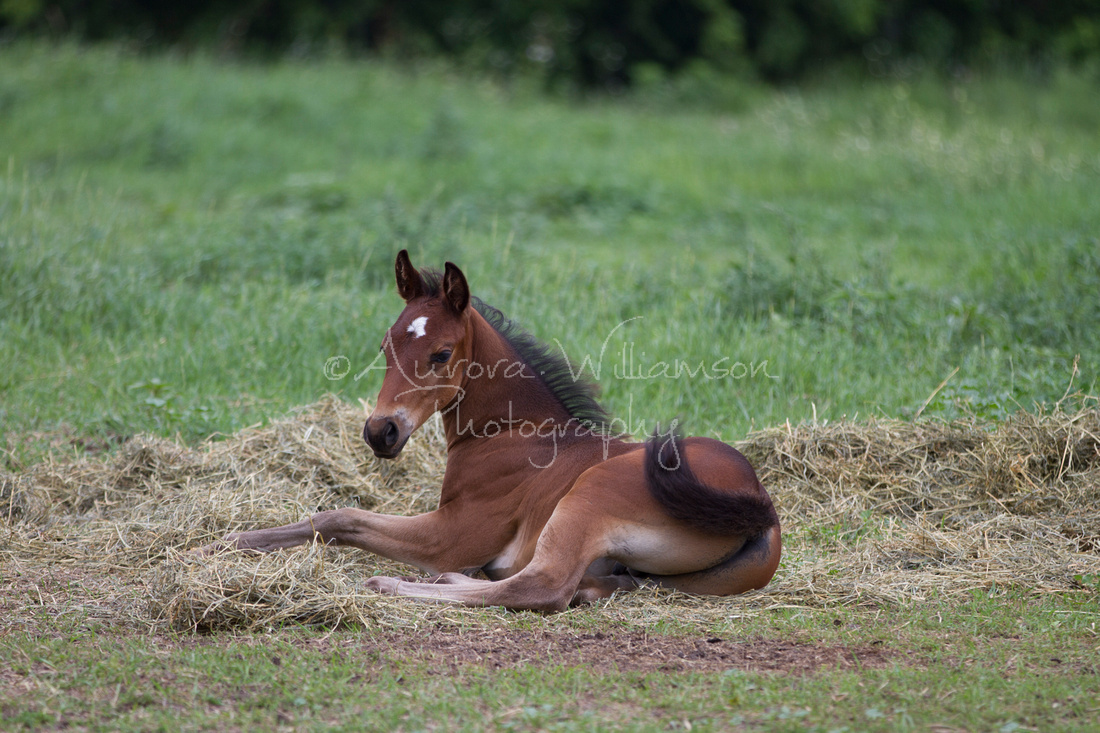 The baby at our barn is growing like a weed, here he is at four weeks taking a rare break...
Nemo's allergies haven't been bothering him, but he continues to wear his fly mask to keep them under control. So far, it is working. The fly mask makes it even harder to get a good picture of the big guy. However, this one turned out nice - it's very Nemo.
Brad is having great rides on him, as if anyone had any doubt. They have the most relaxed jog I've ever seen. Among other things, Brad is working on
getting Nemo to bring his high head back down some (at the lope)
within his build limitations. Nemo will try anything for him, and is very honest...
I'm happy to share that Koda and I are working really good together!! Our trainer did a nice job of explaining what was happening when asking Koda to lope off on his sticky left side. It really helped me to focus on alignment first and foremost. I am getting the correct left lead more often, and can even feel it by briefly closing my eyes upon departure. Many thanks to Sherry from Fern Vally Appy's for reminding me of that technique! It worked for me. For some reason I have to shut off one of my senses, in this case seeing, in-order to be able to focus on that particular feeling. Other then the previous things I've shared that play into this never ending challenge of mine, I have no idea why it's been such a struggle and on the left side only...
I know it sounds ridiculous, and probably looks even more so. No worries, I am not loping around blindly. Altho I did do a few laps initially, in order to find out that it worked for me. At this point, my eyes are only closed for a few steps upon take-off.
I'm hopeful that by repetition and focus I can eventually feel which lead I am on when heading left - with my eyes open. I think I am slowly getting there?
Koda has been a lot of fun to be around this summer, his personality continues to keep us all laughing...
What's buzzin' around your place?